Silverlight 2 Controls V5.1.3 Released
There are 3 new controls in this release, the Rich TextBlock, Text Roller Blind and Viewer. Along with these new controls we have made many changes to the XAML side of the controls enhancing the amount of customization you can make without modifying the styles directly.
The Rich TextBox has many bug fixes applied to it (see the Downloads page for more information) and the Popup Dialog is now more customizable than ever before with background fills easily configurable.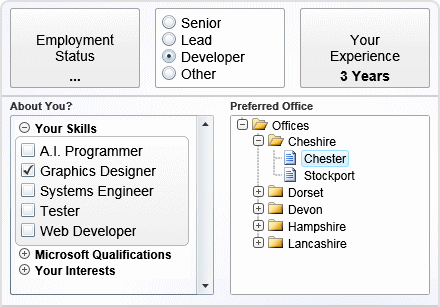 Breaking Changes
With the implementation of all above enhancements there has been several changes to the controls and this has resulted in some minor changes to some class property names, these are detailed on the Downloads page.
There have also been many changes to the XAML for these controls, if you have been using custom styles you will need to check the Visual Customization page for the control you are styling to get the latest XAML. The Vista Tree View Style has been updated to the new styles if you have been using this for your TreeView control.