Viewer, Rich TextBlock and Text Roller Blind Contr
The new Viewer control is based on the standard ScrollViewer control and provides a method for the user to not only scroll some piece of content using a pair scroll bars but also drag the content around with the mouse and also to zoom in and out of the content.
With the Rich TextBlock you can display content generated by the Rich TextBox easily in a read-only format without the containing scrollbars and the overhead associated with real-time editing.
The Text Roller Blind is a simplified version of the Roller Blind control released in version 5.1.2, with the Text Roller Blind all you specify is the hidden content, the blind covers are simple text.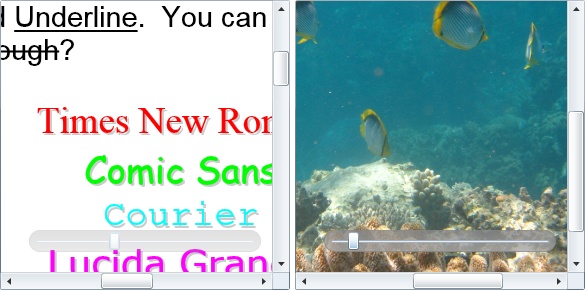 The Controls Demo page contains the new Text Roller Blind control and the Rich TextBox demo contains a new preview button demonstrates the Viewer control.