Silverlight 3 - The Online Games Platform
Having had a few days to play around with Silverlight 3 BETA 1 and some of the new features, it has become apparant that Silverlight can now compete as a viable games platform. With rendering features such as Pixel Shaders, Projection tranformations and Rendering to Bitmaps we now have a strong basis with which to create games that can (graphically) compete with the various games consoles about.
Having said that, there are still many things missing in this BETA version which will hopefully be included in the final version. For those approaching Silverlight 3 from a games programming background (maybe in Direct X or XNA) there will be some shock there is no high level functionality for Depth Buffering, Lighting and basic Model Rendering, all of which could be implemented by the developer, however with the complexity of modern games it is a task a games developer should not have to face.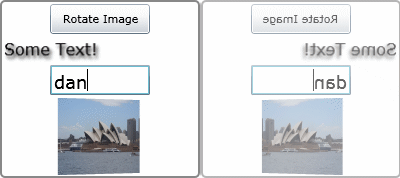 Looking at the new Pixel Shader functionailty and the two standard effects that Microsoft have included: Drop Shadow and Blur it's easy to think that these are simply gimmicks to make your business application look a bit more swish, but don't be mistaken, this feature (along with Writable Bitmaps) is aimed straight at the games programmer. There are already WPF Pixel Shader effects out there and it's only a matter of time before they are converted to Silverlight 3.