Silverlight 3 Controls V5.2.4 Released
With this release we have included support for IME languages such as Chinese, Japanese etc in the RichTextBox (a big thanks to Hansen for this). Also in the RichTextBox we have a new Select Mode allowing content to be editable, read-only and read-only/selectable.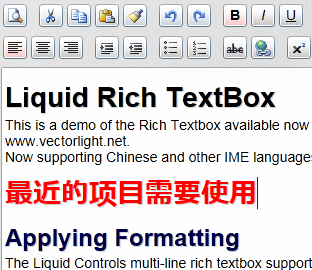 Please see the downloads section for a full list of changes and their related forum posts.