Uploading Files using Web Services for Silverlight
Uploading files using Silverlight and Web Services has been achieved and a working demo can be viewed on our Server File Upload demo page. This demo allows local files to be browsed and uploaded using asynchronous web service calls, the demo uses various Liquid controls to render an upload progress dialog to keep you informed of the progress.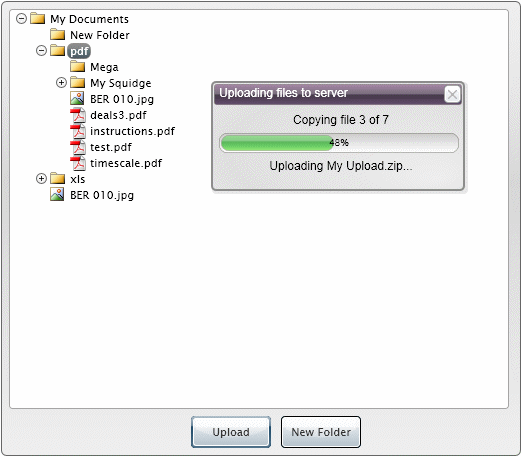 A generic data/file upload class has been created and will be made available with the next version of the Liquid controls library.