Silverlight .NET Controls V4.9 Released
This version fixes bugs with the RichTextBox, brings us HTML importing/exporting support as well as many enhancements to the TreeView and Dialog controls. HTML Import/export support is the single biggest enhancement providing a way to render your RichText in regular HTML elements.
The TreeView now has connector lines, 3-state Checkboxes as well as slick node expand animation. The Popup Dialogs now automatically maintain the correct rendering order and have new BringToFront() and SendToBack() methods for implementing your own, complex GUI's.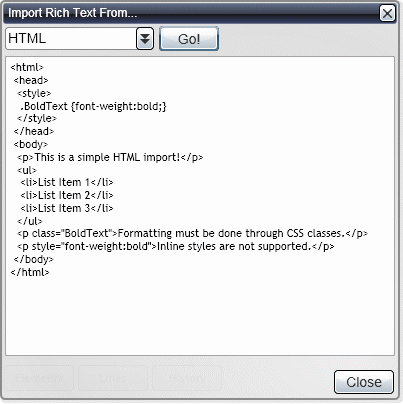 As with all our releases your feedback, whether it be commenting on pages or email, your comments, bug reports are welcome.