Silverlight .NET Controls V4.9.1 Released
We have made several improvements with this release along with many fixes reported by our BETA testers. Key improvements are to the RichTextBox and TreeView, the later undergoing a comprehensive re-write to better enable higher performance and reliability. The TreeView continues to go from strength to strength with new capabilities including Cursor Key navigation, multi-item select and a Node Double-Click event.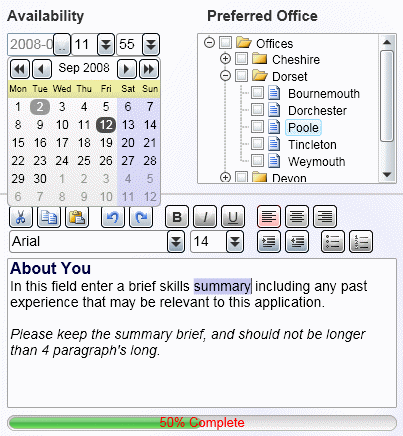 The Liquid Controls Library for Silverlight 2 BETA 2 are available now, you can download version 4.9.1 for free and use them in your own Silverlight applications today!