New Silverlight 2 Spell Checker Component
Included in version 5.1.0 of the Liquid controls library is the new Spell Checker component which allows you to check the spelling of not only Rich TextBox entry but any other text source easily. Check out the simple demo to see just how easy it is to implement in your own Silverlight 2 applications.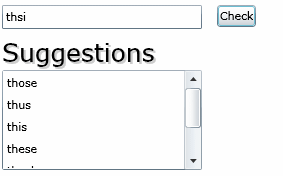 With this you can quickly check the spelling of text input of users in real-time allowing developers to create feature-rich applications for the Silverlight 2 platform.