New Drag and Drop Tutorial
Ever wondered how it implement Drag and Drop in your Silverlight 2 applications? Well, to help out we have put together a simple example of how to drag and drop a Rich TextBox using a surrounding Border control.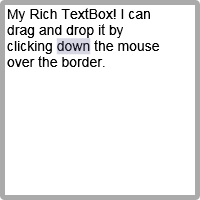 To find out more the article can be found here.