New and Updated Silverlight Demos
We have created a new demo to showcase the controls library as a whole, in this demo we use the new features of the Dialog control to create a Silverlight Desktop where Dialogs can be minimized and restored, moved and re-sized.
All the main Liquid controls are included in the demo and as ever, the source code can be downloaded from the demo page by logging in.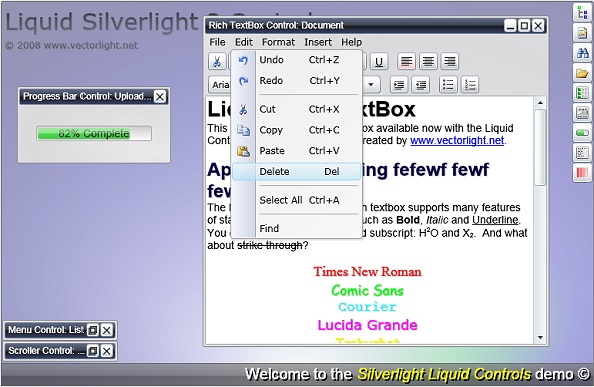 Also added is a new support article demonstrating how to use custom User Controls as content in the Liquid Dialog, the article can be found here.