Local File Explorer - Silverlight 4 Only
We have taken our existing server-side file browser and modified it to work with the new local file system capabilities of Silverlight 4. In the demo you can navigate the My Documents folder of the client computer using the Liquid TreeView and Item Viewer controls. It is also possible using the new COM interop functionality to open (double-click) Word/Excel documents.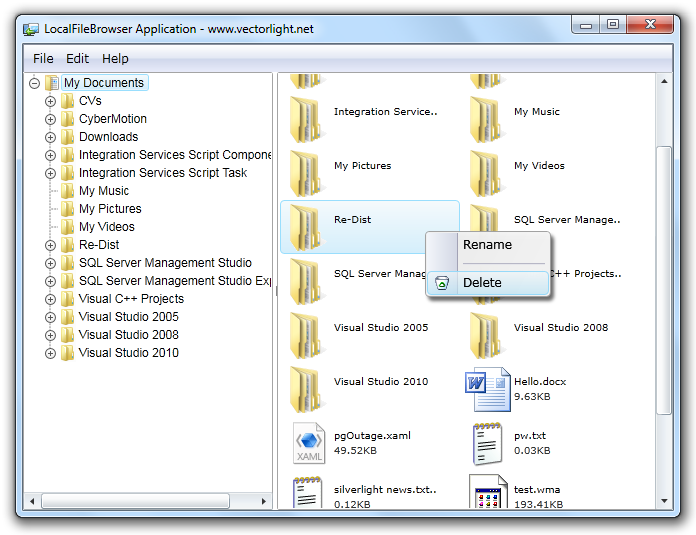 You need to login to Download the full demo example, If you do not have a login you can register for free!