Implementing Custom Colors
The Color Picker has a More Colors button allowing the user to select a color that is not available in the standard color set. In this example we will use a color picker found here and show it in a Dialog when the More Colors button is clicked.

You need to login to Download example, If you do not have a login you can register for free!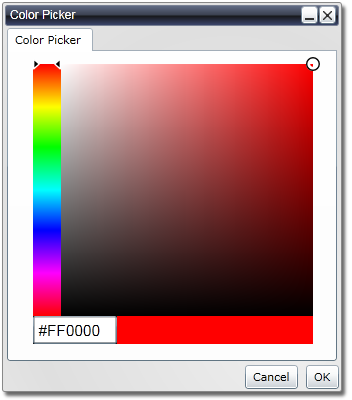 When the Custom Colors button is clicked we show our Color Picker dialog.
The colorPickerDialog_Closed event handler is responsible for setting the custom color in the Color Selector control and adding it to the custom colors list.