New Html5 3D Cube Control Demo
Today we have added a new, expermiental control to the Html5 section of the website. The control added is the Html5 3D Cube an interesting way to project flat Html content onto the faces of a 3D cube.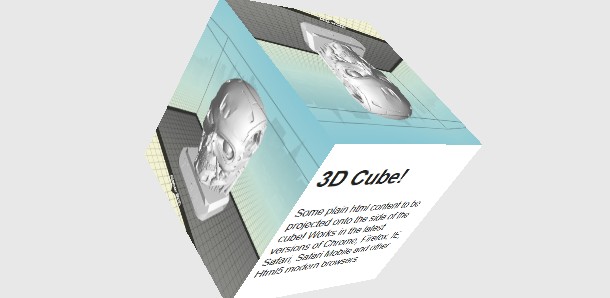 We have dabbled many times in the use of 3D in a regular 2D website without finding many compelling reasons for implementing 3D, but this experimental control may prove to be a useful addition to many websites, hence why we created it as a self-contained control.
You can read more about the control and download it here: 3D Cube Control.