3D CSS used to Create Website
With the CSS 3D effects being implemented in modern browsers RoomSay.com takes this new technology and enables you to map your traditional 2D content onto the walls of a 3D room. By Content we mean Twitter feeds, YouTube/Vimeo videos, Pictures, HTML5 Games, Instant Chat Walls etc. All of them can be placed in 3D space.
As mentioned earlier, you create "Rooms" and place your content on the walls of these rooms. Rooms can be linked together by placing doors in your rooms. The whole process of creating rooms is fairly straight forward and easy.
When you've created your rooms they will become available to the general public to browse, you can choose you own URL to access your room (http://www.roomsay.com/...).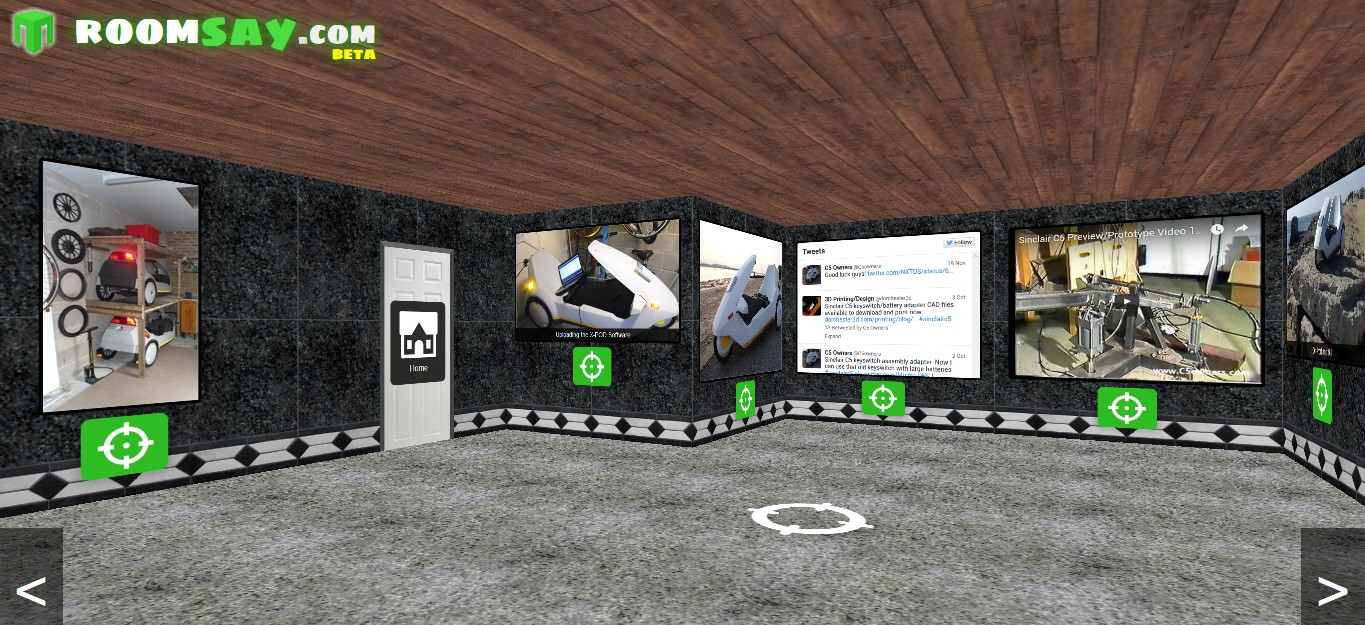 It has been tested so far on the iPad, Google Chrome, IE12 and Firefox and works well. On small screen phones you may have problems trying to navigate but on the whole it is very usable considering how new the technology is.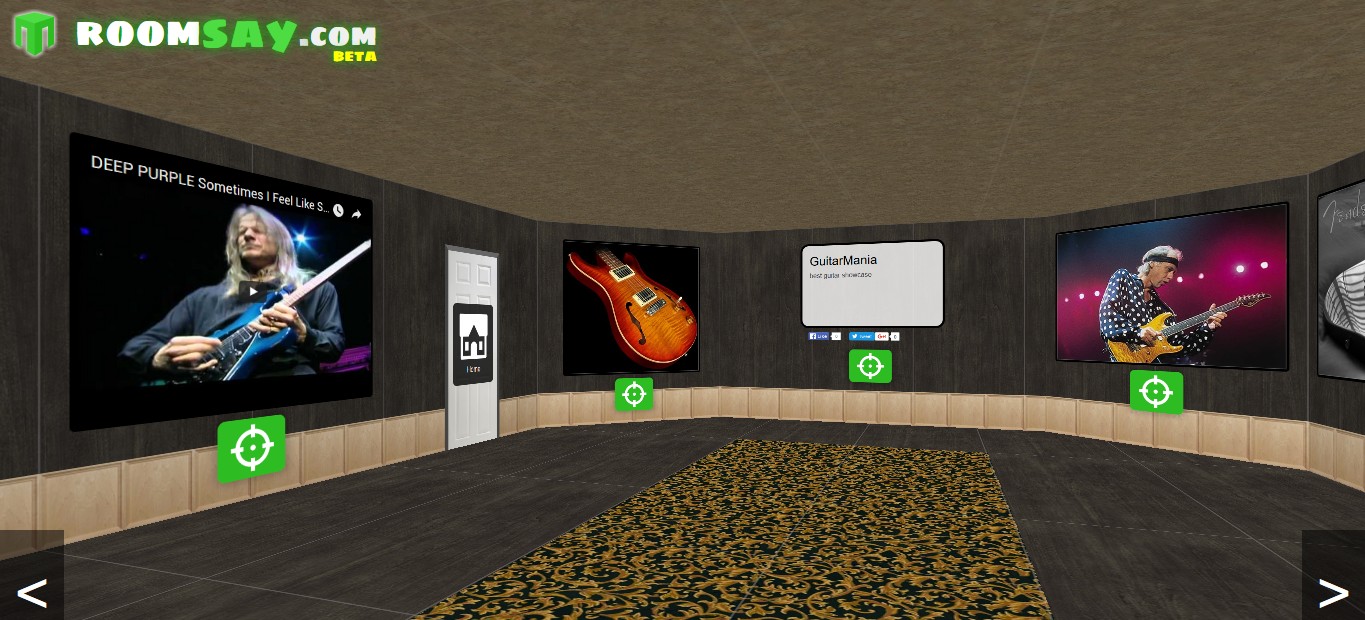 There is much more to this website such as the ability to "Skin" the rooms, that is to say you can change the textures used on the walls, floor, ceiling etc. Check it out for yourself here.